Whisperboat or e-sloop: 0031 (06) 4499 4037
BOAT RENTAL GIETHOORN
Enjoying Giethoorn starts at Mol Groenewegen
Boat rental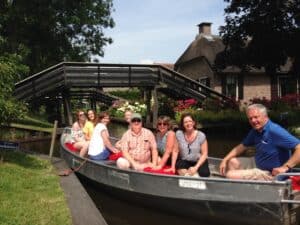 Rent a whisper boat, e-sloop, canoe or punt and spend the day on the water in Giethoorn National Park Weerribben-Wieden. Hourly and daily. With card, pillows and plaids and (children's) life jackets on request. Provided bij Bed & Boat Mol Groenewegen.
CANOE TRIPS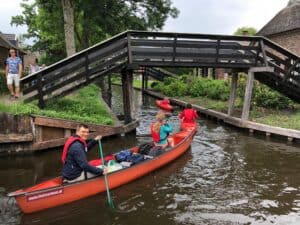 Multi-day trips by canoe through Giethoorn National Park Weerribben-Wieden.
With lodging along the route in a private tent or cabin. Incl. instruction, maps, barrels, waterproof bags, splash cover, life jacket etc.
holiday homes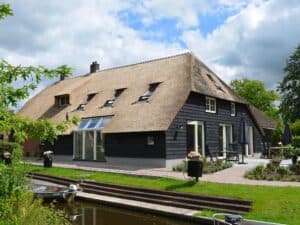 Wish to wake up in beautiful surroundings? Rent a holiday home in Giethoorn! Stay 4d./3n., 5d./4n. or 8d./7 nights at one of the most beautiful locations in town in a 2-persons holiday home, quietly located at the main canal in the center of the village.
Book whisper boats and e-sloops online
WHISPERBOAT
FOR 1-10 PERSONS
Book kayaks and Canadian canoes online
CALL US
0031 (0)6 4499 4037
BED & BOAT MOL GROENEWEGEN
Binnenpad 28 NL-8355 BR GIETHOORN
Boat rental opening hours