Multi-day Wieden & Weerribben tour by whisper sloop or whisper boat
Want to get away for a few days? Take a spacious, comfortable and stable e-Console boat or whisper boat to explore Giethoorn National Park Wieden-Weerribben for two days (2d./1n.). You sail through the Kop van Overijssel with its special plant and animal world, the silence along the way, but also charming villages on the route. You spend the night in your own tent or a hiker's cabin at a cozy campsite on the route.
Itineraries and maps provided
Customized pillows and plaids included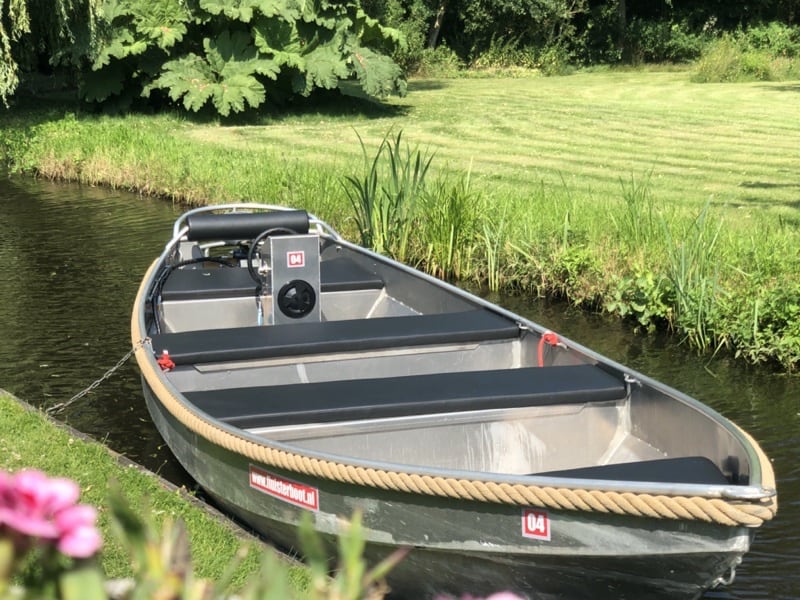 ACCOMMODATION/CARE
You spend the night at a campsite in your own tent (1-2 pers.) or hiker's cabin (1-4 pers.).
PACKAGE DURATION
2 d./1 n.
INCLUDING
A spacious e-Console boat with comfortable custom-made pillows and plaids; instructions, itinerary and maps; watertight tons and bags, life jackets; campground fees, cabin rent incl. use of campground facilities.
PARTICULARITIES
Extension is possible.
PRICES
On request
CALL US
0031 (0)6 4499 4037
BED & BOOT MOL Groenewegen
Binnenpad 28 NL-8355 BR GIETHOORN
Boat rental opening hours